A multi-disciplinary group of engineers, technologists, and skilled labourers with backgrounds in design, capital planning, project management, and construction.
A part of the HCM Group: HC Matcon, RWH, HCM Contractors.
Wet process shotcrete.
Dry process shotcrete with a focus in restoration and rehabilitation of existing structures.
Conventional restoration including concrete removals, steel preparation, Pressure Grouting, PMM Repairs, Form and Pour.
Coatings and specialized product application with focus on durability enhancement and increasing the useful service life of new and existing concrete structures.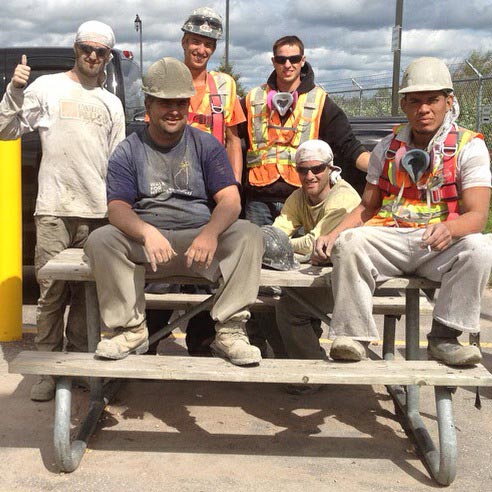 Add value through integration of engineering in contracting works;
Provide best in class solutions to a range of concrete challenges through innovative applications of new and existing technologies with a strong focus on quality and excellence in delivery;
Develop rewarding partnerships with engineers, owners, and contractors in industrial, commercial, institutional, infrastructure, and residential markets.
What makes HCM Shotcrete different
Engineering integration;
Design build capability;
Broad service offering;
Cross trained, skilled crews;
Partnership approach.
Teamwork
Innovation
Service
Sustainability
HCM Shotcrete staffs most projects with a full time field engineer (EIT)